Security
Posts regarding security and disaster prevention for all platforms.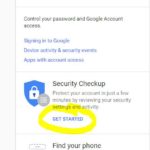 A person's Google account is becoming increasingly important. Google offers a quick security check for your account that takes about 3 minutes to complete.  Continue reading →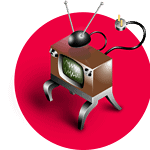 Many years ago,  back in the 1980's. I studied Tae Kwon Do.  After class we would often go out for ONE beer. Any more and the instructor would not be happy.
One night, one of the newer students said "You know, they used to only be able to listen to you, now they can watch you through your television". We had a couple of minutes of discussion on this. Continue reading →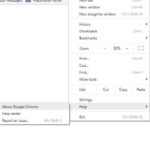 There are two vulnerabilities that were recently brought to light. The essence of these attacks is that they can establish processes that can read the supposedly secure data from other processes.
Suppose you are logged in to your bank via the web. There is data there about account numbers, balances, passwords etc. Some of that will be encrypted. However, the exploit MIGHT be able to view the unencrypted data. After all, your balance and account numbers need to be displayed in a format you can read. Continue reading →
I've been seeing an increasing number of Facebook posts that ask something like
What was the first car you ever owned?
or
Where did you meet the love of your live
I found this article about the dangers posed by replacement android keyboards. This makes a lot of sense.  The keyboard tracks every keystroke or voice command you give.
In some cases, files were found that contained email addresses and passwords. Continue reading →
Some more on the equifax thing. Yesterday I posted links to the fact that the Chief of Security for Equifax had a Masters in MUSIC..
I came across an excellent article where, apparently, the writer was in direct contact with the hackers. The lack of security of OUR PERSONAL INFORMATION at the hands of Equifax is appalling.
In one example, they had a critical dashboard secured as admin/admin..  In another case, they had the private keys stored directly on a dashboard page. Continue reading →
Let me preface this by saying that the DCS 936L is not designed for outdoor use. I installed it under my garage eave to look at the driveway and doorway.
The way the unit is now, it's worse than worthless. I turned the sensitivity up to 50 percent (It Was windy today and the unit is under the garage eve looking at the driveway and door). Continue reading →
I purchased an outdoor Guardzilla security camera. I got it set up and working with my Moto X Pure edition. After a few minutes, it started downloading a camera update. After that, I could no longer connect.
I tried reinstalling the app on my phone but still could not connect. I exchanged that unit for a new one at Staples. Guess what.. the new one wouldn't connect either. Continue reading →

I found a tool called brakeman that does vulnerability scans of rails applications. It installs as a gem and you run it from the command line. I had some issues with it using up memory but found a way around it. Continue reading →