There has been a lot of speculation that the software patches to OS's to address the Meltdown, Spectre could result in a 30 percent performance decrease . The update installed on my laptop on Jan 3rd and the results are.. Continue reading →
Windows has released a patch, January 3, 2018—KB4056892 (OS Build 16299.192), that is supposed to help address the Meltdown and Spectre vulnerabilities.. BUT some owners of AMD based machines are reporting crashes.
Cert has published links to guidance from vendors regarding Meltdown and Spectre. It includes Amazon AWS, Android and numerous other vendors. You almost certainly have to apply the patches but the performance impact is hideous (30 percent).
See the CERT bulletin for details.  Continue reading →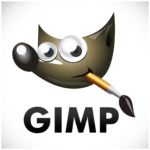 Adobe Photoshop will set you back about 19.99/month. Other plans will cost from $10 to about $80/month. Fortunately there is an open source image manipulation program that is free.
When I logged into my Craigslist account today I had to agree to the new terms of use before proceeding. There were a couple of things that caught my eye. I'm not sure if they were already in the terms of use or not but they are worth reviewing.  Continue reading →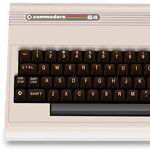 Here is an article I wrote on one of my other blogs about the Commodore 64 Computer. This was my first home computer. The cost of the system will shock you.
Spectre is hitting servers especially hard. The software updates to protect the servers are causing performance issues. In other words, when a patch is applied to address the vulnerability, performance decreases perhaps 30 percent. Continue reading →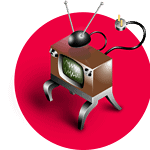 Many years ago,  back in the 1980's. I studied Tae Kwon Do.  After class we would often go out for ONE beer. Any more and the instructor would not be happy.
One night, one of the newer students said "You know, they used to only be able to listen to you, now they can watch you through your television". We had a couple of minutes of discussion on this. Continue reading →
The analysis and assessments of the Spectre and Meltdown threats are still coming in. This is something that both business owners and individuals should keep a close eye on.
To recap, these exploits allow an attacker to 'see' data  from other applications running on your systems.  This is a HUGE screwup of epic proportions on the part of the chip and software designers. Continue reading →