Blogger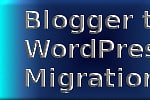 I'm in the process of migrating three sites from Blogger to WordPress including this site.  The process is tedious and a little complicated, but it is manageable.  Once you have physically migrated, you need to tweak the posts, categories and tags a bit.  The most important part though, is to carefully apply 301 redirects to ensure that existing search listings will lead to the current content.  Continue reading →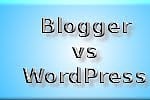 Blogger, a Google Product, is an easy way to start blogging. However, it has some severe limitations. Here is why I'm moving from Blogger to self hosted WordPress.
NOTE – be sure to backup your blog and template before trying this. For most users, there should not be a problem but backups can't hurt.
The problem with the template for this blog was that when you looked at posts by month or label, they all seemed to run together.  The default post heading was not standing out as you can see below. Actually, it was worse than the image in that followed links were grey, not black. Continue reading →
I've been resurrecting a couple of blogger blogs that I have. I had a lot of usable photos that were in Google Photos. I didn't see any reason not to upload to blogger from my google photos.
However, when I started clicking the Facebook share button on my blog posts, I noticed that not all of the images were showing on Facebook. After a bit of research, there seemed to be a link between posting to blogger from Google Photos with an account that is linked to Google Plus. Continue reading →
I was trying to get a handle on why there seemed to be a huge discrepancy between page views reported by Blogger, Google Analytics and Adsense.
Blogger was reporting almost 10 times what Analytics was reporting and Adsense was reporting slightly less than Analytics. Continue reading →
We've been doing a boatload of posts on one of our blogs. That particular blog is hosted on blogger. There is always a possibility that the blog could end up flushed down the memory hole.
So, how do you back up a google blogspot blog? There is nothing in the control panel that will allow you to do so.
We found a third party solution that also happens to be open source and free at this time. It's the blogger backup which can be found at codeplex Continue reading →
You can publish your blogger blog using FTP so that the files reside on your server. There are a number of reasons you might want to do this including adding more spider food to your site. Continue reading →
We decided to change hosting companies. One of the sites we were migrating had an FTP based blogger blog (ie. blogger was hosted on our site).
There isn't a whole lot of information about how to do this, but it turned out to be fairly simple. Continue reading →