Blogging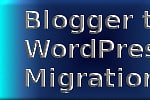 I'm in the process of migrating three sites from Blogger to WordPress including this site.  The process is tedious and a little complicated, but it is manageable.  Once you have physically migrated, you need to tweak the posts, categories and tags a bit.  The most important part though, is to carefully apply 301 redirects to ensure that existing search listings will lead to the current content.  Continue reading →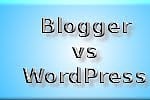 Blogger, a Google Product, is an easy way to start blogging. However, it has some severe limitations. Here is why I'm moving from Blogger to self hosted WordPress.
it is possible to blog via an lg envy on verizon.
There are a few issues. First of all, the connection is probably not as secure as a regular web connection.
The second issue is that the navigation is difficult at best Continue reading →