Google Adsense and Analytics showing different page views – Simple fix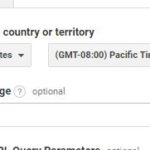 Last Updated on
I noticed a huge discrepancy in reported page views for a site that had a spike in viewers. The solution turned out to be simple.
Adsense was showing about 3 times the page views that Analytics was showing. I had done some Reddit posting the night before and it was driving traffic to the site. In a lot of cases Adsense shows less page views because of ad blocking, pages that didn't load etc.
The answer was simple. I had the wrong timezone set for Analytics. Adsense was set for Eastern time which is where I am located. Analytics was set for Pacific time resulting in a three hour difference in the daily window. As you can see, the Adsense timezone was set for Eastern and the Analytics timezone was set for Pacific time.
Note – It will take a day or so for the stats to sync up. From what I can see, the data in Analytics is already timestamped. Changing the zone seems to only affect future stats
Check your timezone settings for your analytics accounts and your adsense accounts.
Similar Posts: