New rules for duplicate Twitter Posts.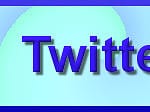 There are a number of reasons to repost the same content to Twitter. First, you might want to span time zones. A Tweet published at a great time for users in California will hit Europe when everyone is in the middle of their deep Rem sleep. However Twitter changed the rules prohibiting reposts.
I received a "Your buffer is empty" message from my account at Buffer.com. I went in and grabbed a tweet that was published a couple of days ago and tried to move that from Posts to Buffer. I received a message that I could no longer do that. Twitter has a post about no longer allowing duplicate Tweets. Multiple accounts does not apply in my case. It could apply to, for example, a restaurant chain with locations in multiple cities. What did apply to me was 'automation'. The automation is Buffer.com. They now have to ensure that their system adheres to Twitter's new guidelines.
The use of any form of automation (including scheduling) to post identical or substantially similar content, or to perform actions such as Likes or Retweets, across many accounts that have authorized your app (whether or not you created or directly control those accounts) is not permitted. (Twitter)
The quote above from Twitter seems to indicate that you can't repost the same Tweet or a substantially similar Tweet. So, If I Tweet about this post, it seems that I get one legitimate shot at Tweeting it. I can't just change the content a bit and Tweet again. This makes things interesting when you consider that the lifespan of a Tweet is around 15 minutes.
How to deal with this:
I see a few changes that have to be made due to this policy change:
High Quality Tweets – Since I get one shot, I need to be more careful with how I tweet.

Pick the timing for a tweet carefully.
Pay a lot more attention to the content of the tweet. When you could post a Tweet again, you could modify it. If you are getting one shot, then the Tweet has to be as perfect as possible.

Schedule the time manually through Buffer. I am using the free version of Buffer to schedule Tweets. I might remove all of the automatic scheduling and manually schedule the time for a Tweet to be released. Sending an important Tweet automatically at 2 am (intended to catch the infomercial crowd) would no longer be productive.
Pay attention to how this develops. One tenant of Social Media is to repost old content or content that is updated. I would think that if I Tweet this post out today, I could probably Tweet it again in a month or so but I'm not sure. With other posts, if I add new content, I can probably retweet with emphasis on the new information.
Create more content. If I'm adding enough new content, then I can Tweet that without having to dip into recent Tweets.
This is supposedly to foil Russians who were gaming the system.. It's always the Russians, Russians, Russians.. I'm going to check my closet for Russians now.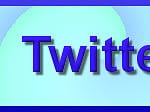 Similar Posts: