Find and remove duplicate files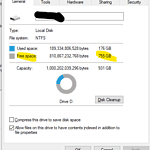 Over the years I had accumulated numerous duplicate photos. This was making file management difficult. I found an open source solution that worked well. It allowed me to find and remove duplicate files.
The duplicates impact available drive space plus they have a tendency to bloat any backups you might have such as Carbonite. In addition, duplicate content can result in working with the wrong copy of the file.
I found a tool called dupeGuru, available at https://dupeguru.voltaicideas.net/ It is a free cross platform application that works on Linux, OS X and Windows platforms.
It is relatively simple to use.
NOTE – When you use this tool, you will be bulk deleting files. BE CAREFUL. CHECK and DOUBLE CHECK before you delete.
The interface is simple. You can select a folder or folders to compare. I'm running a terrabyte SSD drive so the processing time was minimal. Before jumping in, you might want to familiarize yourself with the methods the app uses to compare files.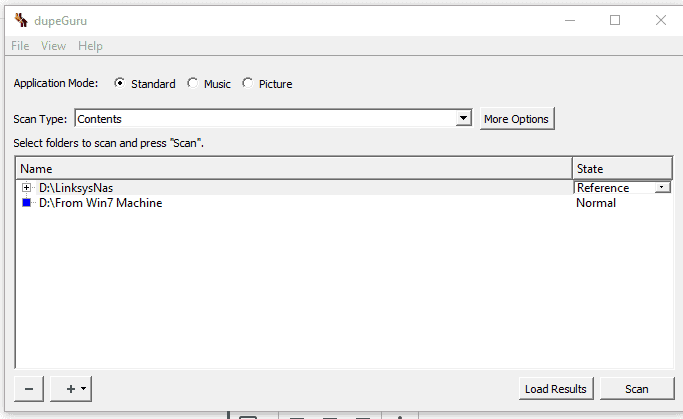 Note that 'Reference' is selected for the first item in the above image. This means that when I delete duplicates, I want to delete them from the sources marked 'normal'.
You will then see a list of the duplicates that were found. If you feel like living dangerously, you can do a 'mark all' and then delete the duplicates that were found. You should at least eyeball the results.
Before running the duplicate check, I had 753 GB free.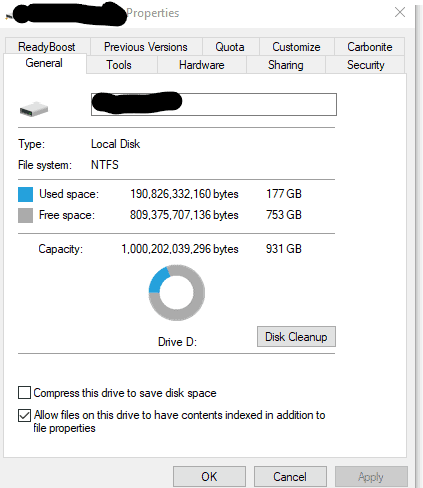 I did a mark all on the duplicate results.

If you choose to 'send marked to the recycle bin', you will see a dialog box with an option to 'directly delete the files'. Checking this box will bypass the recycle bin. If you don't check the box, disk space will not be freed until you empty the recycle bin (Windows).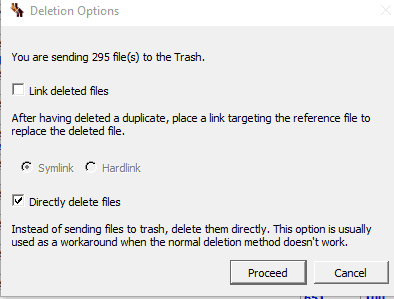 I had two folders on that drive. One was my working copy and the other was from an old machine I was decommissioning. By running dupeGuru, I freed up about 2 GB of space.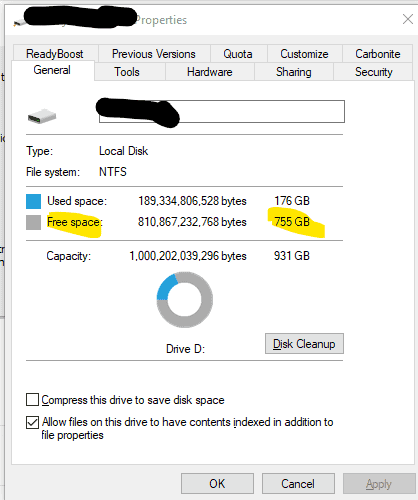 There are other duplicate file finder tools available. This one looked good so I ran with it.
Summary – You can't beat the price. It is a great tool to help you find and remove duplicate files on your drive. However, to repeat – BE CAREFUL WHEN BULK DELETING FILES. This pass only identified 2GB of files. I had previously deleted 20 to 30 Gigabytes of files with more specialized source selections.
Similar Posts: