Sending a fax without a fax machine.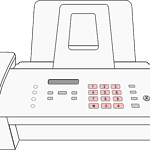 I ran into a situation where I had to fax documents to a doctor's office. My first concern was did I accidentally travel back in time?
I needed to get some new patient forms to a doctor's office for a routine test. When I called they pointed me to the forms. I asked if I could submit them online.. Nope.. Email? .. Nope. I had to Fax, mail or pony-express them.
I'm thinking "Do I really want to go to a practice run by Luddites? " I wonder if they still use rotary phones or if they have moved on to push button phones.
Friends don't let friends force their customers/clients to use faxes.
I haven't sent a fax in well over a year. I grabbed the cord from my phone.. Yes, I know, I still have a LANDLINE.. but I'm not a Luddite., I plugged that into my all in one and tried to send a fax.. Brrreeep, Bllllap Screeech.. . and it didn't send.
What really roasts me here is that my alternative is to use a third party service to send my fax. The failure of the practice to have a secure means of transmitting documents to them means that I now have to trust my information to an online fax provider. There are a lot of providers.
The best you can do as far as free is to be able to send 3 pages for free or start a one month free trial. I looked at reviews for a number of services and settled for GotFreeFax.
When choosing a provider there are a couple of things to consider:
Ads – If you are sending a document to an employer advertising on the copy they receive would not be a good thing.
Pay as you go – If I send a fax once a year that is a lot. I didn't want to register or provide a credit card.
Reputation – This is a bit difficult to quantify. Your are probably sending something that is somewhat sensitive. The popularity of a provider does not necessarily equate to trustworthiness.
The interface is simple. I had five pages to send. The cost for 4 to 10 pages was a whopping 98 cents. Wow. Break the bank. Payment was via PayPal. Just fill out your info, the recipient's info and attach a document (Pdf, Doc or JPG). Then pay with your PayPal account.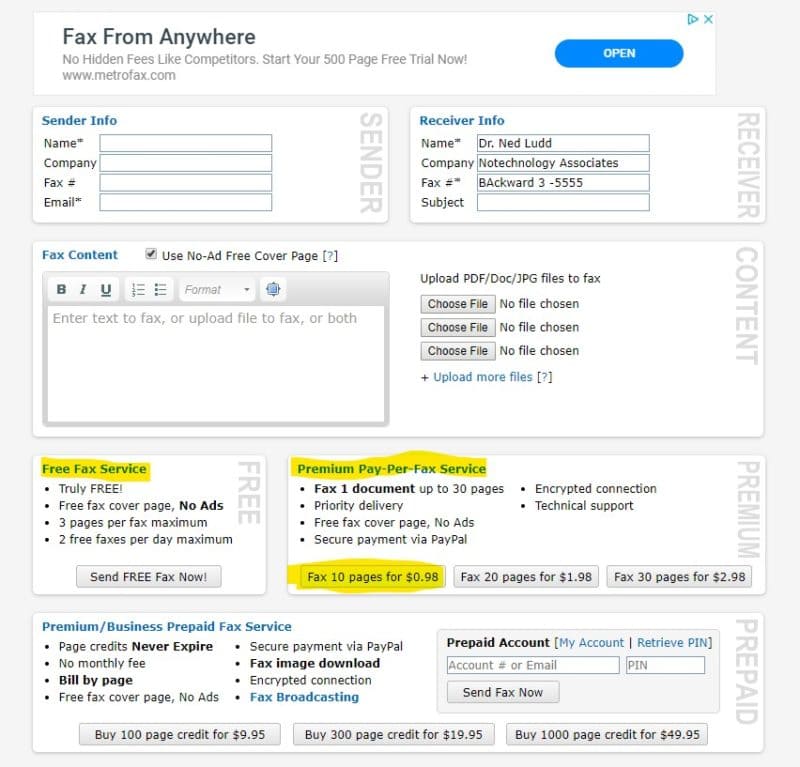 NOTE – any time you send information through a third party, there is a chance it could be intercepted. On the other hand, your information will probably be laying in the tray of the fax machine anyway.
There are a lot of online fax services from which to choose. If you only need to send faxes occasionally, find a service and bookmark it.
Summary – GetFreeFax did the job for me easily and at a reasonable cost.
Similar Posts: