disaster prevention
Computer systems are under a constant threat of malware, ransomware and other threats. Posts in this category relate to preventing loss resulting from attacks on your systems.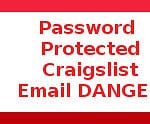 I received an email that appeared to be a response to a craigslist posting I made. The email said to open the Word document with the supplied password for the contact information. As soon as I saw that I pictured the goofy robot with it's arms flailing saying "Danger Will Robinson. DANGER, DANGER", or the weird fish guy saying "It's a trap!!". Here is how to identify these traps.
Continue reading
There has been a lot of speculation that the software patches to OS's to address the Meltdown, Spectre could result in a 30 percent performance decrease . The update installed on my laptop on Jan 3rd and the results are..
Continue reading
Windows has released a patch, January 3, 2018—KB4056892 (OS Build 16299.192), that is supposed to help address the Meltdown and Spectre vulnerabilities.. BUT some owners of AMD based machines are reporting crashes.
This thing is turning into a giant mess. The microsoft update January 3, 2018—KB4056892 (OS Build 16299.192) is supposed to patch the Meltdown/Spectre vulnerabilities. It doesn't say so directly but the following in the KB article seems to indicate that is one of the features of the update.
Continue reading
Cert has published links to guidance from vendors regarding Meltdown and Spectre. It includes Amazon AWS, Android and numerous other vendors. You almost certainly have to apply the patches but the performance impact is hideous (30 percent).
See the CERT bulletin for details.
Continue reading
Spectre is hitting servers especially hard. The software updates to protect the servers are causing performance issues. In other words, when a patch is applied to address the vulnerability, performance decreases perhaps 30 percent.
Continue reading
The analysis and assessments of the Spectre and Meltdown threats are still coming in. This is something that both business owners and individuals should keep a close eye on.
To recap, these exploits allow an attacker to 'see' data from other applications running on your systems. This is a HUGE screwup of epic proportions on the part of the chip and software designers.
Continue reading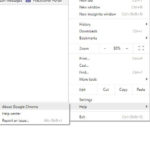 There are two vulnerabilities that were recently brought to light. The essence of these attacks is that they can establish processes that can read the supposedly secure data from other processes.
Suppose you are logged in to your bank via the web. There is data there about account numbers, balances, passwords etc. Some of that will be encrypted. However, the exploit MIGHT be able to view the unencrypted data. After all, your balance and account numbers need to be displayed in a format you can read.
Continue reading
I found this article about the dangers posed by replacement android keyboards. This makes a lot of sense. The keyboard tracks every keystroke or voice command you give.
In some cases, files were found that contained email addresses and passwords.
Continue reading
No tags for this post.
Some more on the equifax thing. Yesterday I posted links to the fact that the Chief of Security for Equifax had a Masters in MUSIC..
Continue reading
No tags for this post.
Equifax just had a MASSIVE breach that exposed the personal information of MILLIONS of people.
Continue reading
No tags for this post.