Government
Discussions about the role of Federal, State and Local governments in technology and eCommerce.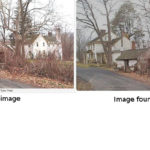 There was a Pinterest "Similar Pins" email in my inbox. I saw a photo that looked similar to one of my photos I had published on one of my sites. I double checked and sure enough, someone had stolen my photo and used it on another site. Worse yet, the original site had been taken over by a spammer.
Back in 2007, I posted about Philadelphia's Wireless Internet Project. The idea was to make Philadelphia a wireless paradise with wireless for everyone.
Well, I guess Philly had more important things to do like institute a Soda Tax. er.. "Sugary Drinks Tax" which included diet soda. Continue reading →

The Trump Administration is looking into revoking the automatic ability of spouses of H-1B workers to automatically be qualified to work. According to a CNN article:


"Since 2015, the spouses of H-1B, or high-skilled, visa holders waiting for green cards have been eligible to work in the U.S. on H-4 dependent visas, under a rule introduced by President Obama's administration. The tech sector is a major employer of H-1B visa holders, a category of visas for highly skilled jobs."
One of the hidden gems in Pennsylvania Governor Wolf's proposed budges is a sweeping increase in the goods and services that will be subject to the Pennsylvania Sales tax.
One in particular is the inclusion of Consulting Services in the plan. This will have a twofold effect on people. Continue reading →
Great news.. Your new xbox will monitor the movements of people in the room and their eye movements. The Kinect technology which allows games to see a persons's movements will be able to track people in the room by sensing their heartbeats. It will also be able to track your eye movements to see where you are looking.
Creeped out yet?? Continue reading →
Any developer who uses security questions such as "What City were you born in" or "Mother's Maiden Name" is a slug brained moron.
I was born in Philadelphia. Anyone doing 2 minutes of research or who has the cranial capacity to make a guess would be able to get that right. Continue reading →