rants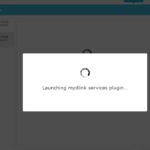 Unfortunately I will have to retire my Dlink cameras due to a security risk. In order to access my dLink cameras, I need to significantly lower the security settings on my Chrome browser
Continue reading
Some more on the equifax thing. Yesterday I posted links to the fact that the Chief of Security for Equifax had a Masters in MUSIC..
Continue reading
No tags for this post.
My previous post mentioned difficulties encountered in trying to restore a single deleted Google Contact.
Here is a method for making a periodic backup copy of your contacts and how to recover a single deleted contact (Assuming it was in the backup)
Continue reading
I started using Google Contacts to sync Outlook with my phone.. That part works pretty well.
I decided to go to the new Google Contacts web interface and categorize my contacts by using labels. First of all, the interface to do that could be a LOT better than it is.
Continue reading
When will companies get their acts together and provide functioning websites??
I wanted to check on my Peco bill. I thought I paid online through their site. However, when I tried to check, I got.
"We apologize for the inconvenience, but we are unable to retrieve your scheduled payment information at this time."
Continue reading
No tags for this post.
Let me preface this by saying that the DCS 936L is not designed for outdoor use. I installed it under my garage eave to look at the driveway and doorway.
The way the unit is now, it's worse than worthless. I turned the sensitivity up to 50 percent (It Was windy today and the unit is under the garage eve looking at the driveway and door).
Continue reading
No tags for this post.
I purchased an outdoor Guardzilla security camera. I got it set up and working with my Moto X Pure edition. After a few minutes, it started downloading a camera update. After that, I could no longer connect.
I tried reinstalling the app on my phone but still could not connect. I exchanged that unit for a new one at Staples. Guess what.. the new one wouldn't connect either.
Continue reading
No tags for this post.
I'm working with a new machine with McAfee preinstalled.. OK. What bunch of rocket scientists decided to put the SCAN button in the context menu right on top of the SHRED button.
This is almost as bad as the idiots who would put the physical CD "eject" button right next to the Power button. OK, time to pop out the Grateful Dead "Touch of Grey" album and insert Procul Harums' Whiter Shade of Pa… OH CRAP.. I HIT THE POWER BUTTON.. AS SOON AS I RELEASE IT A HALF HOUR OF WORK VAPORIZES.. (only did that once but once was enough)
Continue reading
No tags for this post.
I'm trying to set up an HP Pavillion all in one. It took me a good five minutes to locate the power button on the bottom of the display.. I can only imagine the designers
Continue reading
No tags for this post.
I depend heavily on ways to deal with the insanity caused by construction on our section of I-95. About a week ago, I noticed that the bluetooth volume for Waze was almost non existent.
Continue reading