SEO
Discussions and articles about Search Engine Optimization (SEO) techniques and best practices.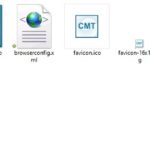 I fell into a bit of a rabbit hole. I previously had not bothered to create faveicons for my WordPress Sites. I was doing some work with the Redirection plugin and saw a lot of 404 entries for apple-touch faveicons. As I dove in I realized I should add them. 
Continue reading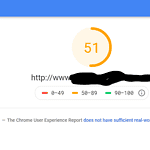 The Google Lighthouse PageSpeed insights tool can help you speed up your sites. Page speed is a critical ranking factor for Google. A page or site that loads slowly will be penalized. You can use some simple tools to get a benchmark of your site's performance. 
Continue reading
Some social media will look for the featured image if you are posting a link. Not having a featured image will result in a link that is text only in Tumblr.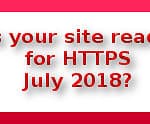 Beginning in July 2018, user who browse with Chrome will receive a warning before visiting http sites. If your site is on http, now is the time to migrate it to https.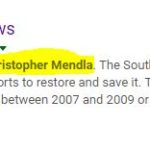 If you have a blog or site and want to brand your name, the WordPress author feature can  help tremendously. I made a simple change to my four WordPress sites and the Google Search Results changed dramatically overnight.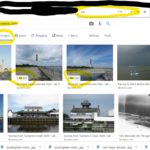 If you have an image centric site, you probably wonder "How long does it take for images to get indexed"?  It would be nice to keep tabs on how long it takes for your images to show up in the Google Image index. Here is a simple way to do that. UPDATED Aug 2019
Continue reading
I found a good site for checking the SEO of a site. It gives a very detailed explanation of a number of factors. Click each item for a detailed explanation of the item.
Some of the factors checked in the free version are : Continue reading →
Google Webmaster Tools was showing that my site had no structured data.  My consulting site www.chrismendlatech.com  is a Joomla 3.x site. I tried the J4 Schema extension but could not get that working properly according to any of the tests I ran, including the google structured data test.
I did a search for "Seo Consultant" and checked out the contact page for one of the SEO companies.  The HTML structured markup was easy to find.
I was able to use that as a model for my markup. Continue reading →
A lot of entrepreneurs work crazy hours. If you have a Facebook page for your business you might get a great idea for a post at 1 am. However, if you publish the post at that time.. well, a lot of normal people are either asleep or not tuned into business.
You can schedule the publishing time by clicking the down arrow next to the Post button and choosing 'schedule'. That allows you to pick the time and date to release the post. Continue reading →