Droid
I am still using my Samsung Galaxy S3 phone. I use Google + mainly to check shared locations of friends. Guess which part of the phone and Google – doesn't work? Yep, the shared locations. Ever since the last Google + update some time in March of 2015, I'm getting a Can't load data error.
Continue reading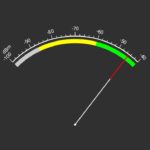 If you want some quantitative data on the signal strength of WiFi signals, there are tools for your Android that can give you just that. One such tool is WiFi Analyzer
I found a great wifi analyzer at http://a.farproc.com/wifi-analyzer
Continue reading
No tags for this post.