Productivity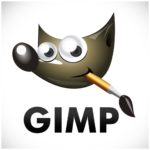 Adobe Photoshop will set you back about 19.99/month. Other plans will cost from $10 to about $80/month. Fortunately there is an open source image manipulation program that is free.
I am trying to go as paperless as possible. I have been saving receipts from the web as PDFs using PDF Creator..  I also have been scanning documents as PDFs and storing them. However, I have not been able to find them using windows search on my Win 7 64 bit system.
I came across an article on how to fix the PDF search issue. Continue reading →
I use an open source image editor called GIMP in addition to Photoshop. It has basically the same functionality but with some changes in the user interface.  The best part is that GIMP is freely available whereas Photoshop will set you back quite a bit.
I was looking for some tools to enhance the effects available (Similar to Photoshop Plugins). Continue reading →
I needed to open a file in Excel 2007 on my Windows 7 machine. The open dialog would not appear and excel would lock up. If I tried to close it, I got an error that excel could not be closed.
I tried opening excel in safe mode and that didn't work either. Continue reading →
Our Quickbooks 2010 data went haywire. Quickbooks was crashing when attempting to open our company file.
I restarted Windows 7 and the problem cleared up but it appeared that we had lost transactions. I tried the file doctor and a rebuild. the newer transactions still appeared to be missing.
I then tried to restore from a backup but that crashed. Continue reading →
My copy of intuit's quickbooks 2010 is still screwed up for printing and Pdf'ing. I reinstalled 2010 with the latest R17 release.
I went through numerous attempts to fix the issue including Intuit's "PDF Repair Tool". I won't even post a link to that piece of useless junk that would be better named "Intuit's tool to waste your time" Continue reading →
It is a amazing that a multi billion dollar company such as Intuit can F___ up something as simple as a flipping PRINT function for their Quickbooks 2010 product. I mean.. Duhhhhh … businesses will ****Probably**** want to flipping print or email a flipping invoice. Right now, I can ask my clients to come over and show them their invoice on the monitor.. At least THAT didn't break. Continue reading →
I've been running into some problems with adobe products and a 1606 error. This is happening on both the free products and paid products.
I was dealing with an installation of acrobat pro x. It had been working and then suddenly stopped. This was apparently the result of an update. Continue reading →
I have a client who just purchased a new machine.  I'm migrating his apps and data over the weekend in order to deliver it Monday morning. One small problem was that he had no idea what he was using for a password for his email. The password was entered in Outlook Express so he never had to use it.
I tried a couple of free recovery tool but both of them crashed. The old machine is running windows XP home. Continue reading →
Many people will have invaluable information stored in Outlook. … Calendars, Contacts, emails, notes and more.  They often have no backups of this file, especially in the case of home or home office users. They don't realize how vulnerable they are till the experience a lost or corrupted PST file.
I back up my PST files by simply doing a File export. This is a manual process but, once you have done it a few times, it is almost effortless. Continue reading →