Software reviews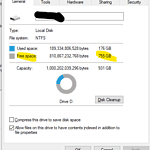 Over the years I had accumulated numerous duplicate photos. This was making file management difficult. I found an open source solution that worked well. It allowed me to find and remove duplicate files. 
Continue reading
Some of the older versions of Norton Internet Security will pop up a message saying you can get a free upgrade to 2009. However, when you are really ready to do it, there doesn't appear to be a way to easily start the process.
I have found that the following link seems to work to get you to where you can upgrade to 2009. Continue reading →
I found out that using ezoutlooksync in a three way just doesn't work well. It just can't keep proper track of the deleted items.
So, I've given up on the three way idea and am just using it for a two way sync. That appears to be working ok.
chris
I had purchased a 3 license version of Norton Internet Security 2008. It was installed on 2 computers which left a third license available.
My laptop's hard drive crashed a while back and I had to reinstall Vista (THAT was a LOT of fun). When I reinstalled, I ended up with the trial version of Norton Internet Security 2008. That trial subscription just ended. I really didn't want to go through the uninstall and reinstall. Continue reading →