Operating Systems
Windows, Unix, Linux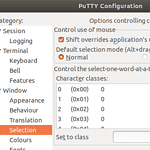 THIS was driving me batty. I have Putty running on Ubuntu which runs on an Oracle Virtualbox on a Win 10 machine. I was trying to copy and paste and getting nowhere. The solution turned out to be pretty simple
Continue reading
Determining the exact version of Linux you are running is fairly simple. Use this command to find your Linux version.
Continue reading
No tags for this post.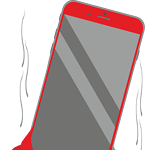 Today's phones will drain your battery faster when they are hot. For example, if you are driving and have your phone on the console where the sun is hitting it, the battery becomes less effective. Another example would be having the phone in your shirt pocket at an outdoor event where the sun is hitting it.
Continue reading
No tags for this post.
My Nexus 7 has been a mess ever since the Google Lollipop update. A new issue is cropping up where the tablet will spontaneously reboot. When it restarts, it goes into a "Starting Android, Optimizing app n of nn" mode.
Continue reading
A friend sent a video about the dangers of Flashlight apps for Android based devices. Let me say that I am an App Junkie with dozens of apps on my phone and tablet.
Continue reading
I had been considering trying to use an old android phone as a security/monitoring device. One example of an application would be to be able to check the basement to make sure that the sump pump was operational if I was out of the house.
Continue reading
No tags for this post.
My Nexus 7 tablet was running extremely well until I installed the Lollipop update. It went from being trusty and reliable to crashing and hanging every 2 minutes. I applied some of the fixes such as clearing the system cache which helped a bit. I also put Advanced Task Killer in the tray and started using that to kill all processes **IF** I could get the thing to respond when I turned it on.
Continue reading
The storage on the phone side of my Samsung Galaxy S3 was almost full. The phone was slowing down dramatically for even the simplest tasks.
Continue reading
No tags for this post.
I have a couple of old XP machines lying around. They are old machines with limited resources. Endless Windows updates have caused them to slow to the point where they would lose a race with a drunken snail.
Continue reading