Ubuntu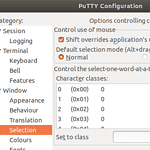 THIS was driving me batty. I have Putty running on Ubuntu which runs on an Oracle Virtualbox on a Win 10 machine. I was trying to copy and paste and getting nowhere. The solution turned out to be pretty simple
Continue reading
Determining the exact version of Linux you are running is fairly simple.
Continue reading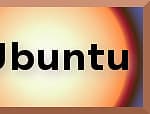 I was trying to install ClamAv on two of my Ubuntu machines. I got a 'could not get lock' error. A lot of the posts I found said to delete /var/lib/dpkg/lock.  DO NOT DO THIS UNTIL YOU EXHAUST ALL OTHER OPTIONS.
The Developer Edition of Firefox provides a lot of useful tools.
The following link will provide an overview of how to install the Firefox Developer Edition on Ubuntu. Continue reading →
I needed to add a launcher for an app in Ubuntu
sudo apt-get install –no-install-recommends gnome-panel
After installing gnome-panel, use following command to create a launcher.
gnome-desktop-item-edit –create-new ~/Desktop
You will then see something similar to the following