Uncategorized
The process to create a new channel on your YouTube account can be a little tricky. Here is step by step process for adding a channel.
Continue reading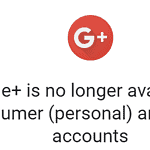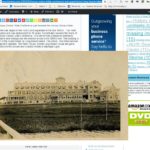 I use Artisteer to create themes for my WordPress sites. As I was testing the sites, I noticed a major issue.
The monitor I use for development is 1920 x 1080.
I revised the WordPress large image to 800 x 800 in the WordPress Media Settings.
The layout is three columns, a wide column for content and two thinner columns for navigation and ads.
I noticed that when I resized the browser to a more square aspect ratio, the image would start to overlap the two right columns. As I researched there were a lot of solutions posted about modifying functions.php and using plugins. The issue was that none of the instruction were really clear as to where to put the code in functions.php much less which functions. php to use.
Continue reading
Just a quick tip – I found that when cleaning my monitor, it helps to open Notepad full screen. That gives a nice white background resulting in spots on the screen being easier to find.
No tags for this post.
I woke up this morning and found my fitbit wasn't on my wrist. If that happens, you can use the Fitbit app on your phone to help find it.
Continue reading
No tags for this post.
I had a United States map that used an image map to allow users to click on the state of their choice. It worked fine in Chrome, Firefox and IE 10.
HOWEVER, when I viewed it in MS Edge, the only state that was working was Utah (I am only mapping selected states"
Continue reading
No tags for this post.
I was working on an app. The app requires allowing multiple images/docs to be attached to a document.
I was getting a no method error. I had a similar function working in another app and compared the models, databases and controllers line by line.
It turned out that the problem was with the form. You need to set an HTML multipart attribute when you call the form to upload a file or files as in:
Continue reading
No tags for this post.
I have not 'upgrade' to Windows 10 yet.
I needed to update my Oracle VM Virtualbox and found that there were some compatibility issues between Virtualbox and Windows 10
Continue reading
I have changed the URL for this blog from chrismendlascorner.com to blog.chrismendlatech.com. That will be the permanent address from now on.
UPDATE January 16,2018. I have moved this blog from blog.chrismendlatech.com to www.chrismendlatech.com
No tags for this post.