Uncategorized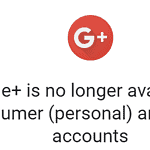 You have to be kidding me.. I just found out that Active Storage in Rails DOES NOT SUPPORT VALIDATIONS.
There is no excerpt because this is a protected post.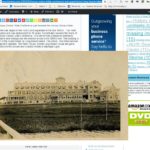 I use Artisteer to create themes for my WordPress sites. As I was testing the sites, I noticed a major issue.
The monitor I use for development is 1920 x 1080.
I revised the WordPress large image to 800 x 800 in the WordPress Media Settings.
The layout is three columns, a wide column for content and two thinner columns for navigation and ads.
I noticed that when I resized the browser to a more square aspect ratio, the image would start to overlap the two right columns. As I researched there were a lot of solutions posted about modifying functions.php and using plugins. The issue was that none of the instruction were really clear as to where to put the code in functions.php much less which functions. php to use. Continue reading →
We have moved  this blog from blog.chrismendlatech.com on Blogger  to
http://www.chrismendlatech.com on WordPress on January 17, 2018. 
Yes, the site is Butt Ugly right now. I'm working on reformatting things for WordPress
We Should be back to normal in a day or two. 
Thank you for your patience. 
When I logged into my Craigslist account today I had to agree to the new terms of use before proceeding. There were a couple of things that caught my eye. I'm not sure if they were already in the terms of use or not but they are worth reviewing.  Continue reading →
Just a quick tip – I found that when cleaning my monitor, it helps to open Notepad full screen. That gives a nice white background resulting in spots on the screen being easier to find.
I woke up this morning and found my fitbit wasn't on my wrist.  If that happens, you can use the Fitbit app on your phone to help find it. Continue reading →
I had a United States map that used an image map to allow users to click on the state of their choice. It worked fine in Chrome, Firefox and IE 10.
HOWEVER, when I viewed it in MS Edge, the only state that was working was Utah (I am only mapping selected states" Continue reading →