Google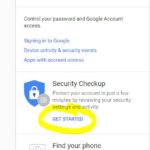 A person's Google account is becoming increasingly important. Google offers a quick security check for your account that takes about 3 minutes to complete.
Continue reading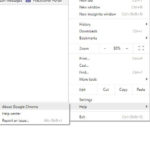 There are two vulnerabilities that were recently brought to light. The essence of these attacks is that they can establish processes that can read the supposedly secure data from other processes.
Suppose you are logged in to your bank via the web. There is data there about account numbers, balances, passwords etc. Some of that will be encrypted. However, the exploit MIGHT be able to view the unencrypted data. After all, your balance and account numbers need to be displayed in a format you can read.
Continue reading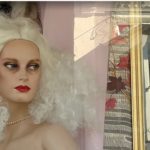 You can easily tag people or pets in Google Photos which then allows you to search and group photos by people.
Continue reading
Having issues with gmail. Checked http://downdetector.com/status/gmail and it appears that there are issues. Some people have been down for 4 days.
One comment said that IMAP was working but not smtp. I'll check that later to confirm,
No tags for this post.
My previous post mentioned difficulties encountered in trying to restore a single deleted Google Contact.
Here is a method for making a periodic backup copy of your contacts and how to recover a single deleted contact (Assuming it was in the backup)
Continue reading
I started using Google Contacts to sync Outlook with my phone.. That part works pretty well.
I decided to go to the new Google Contacts web interface and categorize my contacts by using labels. First of all, the interface to do that could be a LOT better than it is.
Continue reading
My son and I share our locations via Google Plus. Everything was working fine until about two days ago. I noticed I could no longer see his location. He had accepted my request and sent me a request.
Continue reading
You can back up data from your Google account for safekeeping. This will protect you against things such as
Your account being hijacked
Accidental or malicious deletion of account data.
The highly unlikely event of a problem at Google.
Continue reading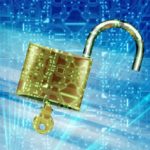 Google can be a significant portion of someone's life. If a person dies or becomes disabled, the information in their account might be lost forever. It is possible to set google so that it will allow access for selected individuals if you stop checking into your account.
Continue reading
I have a need to review .AVI files in my inbox. My email is gmail. If I am using outlook, everything is fine. However, if I use gmail.com, I get "No Preview Available" and a choice of cloud based players along with download or download to Google Drive.
Continue reading