Revenue
How to monetize your sites with ad revenue, podcasts and sales.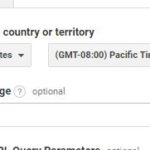 I noticed a huge discrepancy in reported page views for a site that had a spike in viewers. The solution turned out to be simple.
Continue reading
I was trying to get a handle on why there seemed to be a huge discrepancy between page views reported by Blogger, Google Analytics and Adsense.
Continue reading
A lot of people make money by placing advertising on their websites. Amazon is one of the programs publishers use. Several states decided that they are close to running out of other people's money in order to fund their socialism. Therefore they are trying to collect taxes from people running amazon ads.
Continue reading
Important update – Please see our latest post. It appears that the module is NOT using your publisher id. We are removing J – Adsense Google from all of our sites immediately.
http://www.chrismendlascorner.com/2012/05/j-google-adsense-extension-for-joomla.html
Continue reading
I tend to over-analyze things and sometime look too much at the pessimistic side of things (resulting in a lot of rice after y2k along with a lifetime supply of other stuff). Of course, Y2K proved to be pretty much of a non event.
Anyway, the unemployment numbers look really bleak. After a bit I started to think that might not have the impact I originally thought it did. I had not thought through the issue of unemployment benefits.
Continue reading
No tags for this post.
Adsense has a feature for publishers that limits your adsense ads to those sites you specify.
Continue reading
No tags for this post.
If you are an ebay member, you might want to consider their Mainstreet community. It is an advocacy group for ebay members.
Continue reading
No tags for this post.
There is a discussion going on at webmaster world about google's new requirement that all sites using adsense need a privacy policy. Apparently the overpaid lawyers at the Googleplex decided that things weren't complicated enough already. They came up with a requirement that everyone post a privacy policy. If you wanted to access your adsense account, you had to agree to Google's new terms. A quick explaination can be found at http://adsense.blogspot.com/2008/02/updated-terms-and-conditions.html
Continue reading