Revenue
How to monetize your sites with ad revenue, podcasts and sales.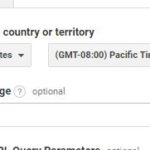 I noticed a huge discrepancy in reported page views for a site that had a spike in viewers. The solution turned out to be simple.
I was trying to get a handle on why there seemed to be a huge discrepancy between page views reported by Blogger, Google Analytics and Adsense.
Blogger was reporting almost 10 times what Analytics was reporting and Adsense was reporting slightly less than Analytics. Continue reading →
A lot of people make money by placing advertising on their websites. Amazon is one of the programs publishers use. Several states decided that they are close to running out of other people's money in order to fund their socialism. Therefore they are trying to collect taxes from people running amazon ads.
Amazon has decided to simply close it's program to people living in those states and to drop all current publishers from their program. Continue reading →
We were trying to install Virtuemart on a Joomla 2.5.x site.
The normal methods of installation through the Joomla installer were not working even though we had extracted the zip files as required.
Were able to install virtuemart by the following method. Continue reading →
I tend to over-analyze things and sometime look too much at the pessimistic side of things (resulting in a lot of rice after y2k along with a lifetime supply of other stuff). Of course, Y2K proved to be pretty much of  a non event.
Anyway, the unemployment numbers look really bleak. After a bit I started to think that might not have the impact I originally thought it did. I had not thought through the issue of unemployment benefits. Continue reading →
Adsense has a feature for publishers that limits your adsense ads to those sites you specify.
I recently launched a new site. Traffic was very low. It's starting to pick up but I have not seen any adsense revenue for that site. Continue reading →
We have a couple of Cafepress stores. One of the ways to drive traffic to the stores is to use Google Base. Google Base allows you to submit a feed of your items that will then show up in the Google Shopping search.
The problem is building the feed. One store has about 60 items and the other has about 20 or so. You could build the feed by hand but that would take a good bit of effort. There is an application that is currently donateware called the Instant Cafe Feeder. You can find it at http://feeder.instant-cafe.com/ It's a nice little app that will generate a feed for you. It can be a little tricky to set up but once you figure it out, it's great. There is also some limited support for it to be found in the cafepress forums. Continue reading →
I was listening to home improvement show on the radio today. The guest told customers that they could purchase his priducts by emailing their name address and complete credit card information including their ccv. He was using a verizon email address.
If this isn't a disaster waiting to happen, I don't know what is. I'm sure that the guest was legitimate and was not running a scam. However, email is horribly unsecure. Continue reading →
If you are an ebay member, you might want to consider their Mainstreet community. It is an advocacy group for ebay members.
Right now, the congresscritters are thinking about subjecting online sales to sales tax. Small online businesses will have to collect, report and remit sales taxes for over 7500 jurisdictions. Continue reading →