Social media
Social Media management is a critical aspect of SEO. Proper management of your social media presence will drive traffic to your site and enhance your standings in search engine results.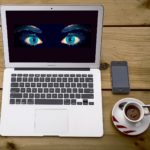 Last Updated on
Updated 2019 – Did you ever consider that Twitter might be looking at your private messages? James O'Keefe of Project Veritas caught twitter employees candidly discussing how they can and do read your MOST PRIVATE MESSAGES. Hundreds of employees are paid to sift through your most intimate tweets and private messages.
Project Veritas exposed Twitter employees openly talking about how they can view the most personal of private tweets.
Continue reading
Last Updated on
Some social media will look for the featured image if you are posting a link. Not having a featured image will result in a link that is text only in Tumblr.
Continue reading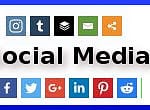 Last Updated on
One of the keys to getting legitimate traffic to your site is to leverage social media. In other words, set up profiles on Facebook, Twitter, Pinterest, Tumblr etc. related to your site or to a niche within your site. If you want to do it correctly, your profiles on the various social media sites need to be relatively professional. There is a great cheat sheet posted on the Godaddy Blog that helps you figure out the correct image sizes.
Continue reading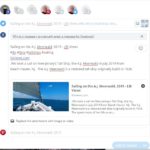 Last Updated on
I looked at the various alternatives for Social Media Management for WordPress sites. The WordPress plugins were either overly difficult to configure or expensive. Buffer offers a reasonably priced alternative to manage social media posting.
Continue reading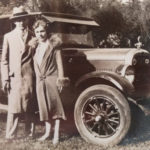 Last Updated on
I've been seeing an increasing number of Facebook posts that ask something like
What was the first car you ever owned? -or- Where did you meet the love of your live?
Continue reading
Last Updated on
Some people's feeewings might have been hurt so the Attorney General of New Jersey has to come to the rescue.
Continue reading
Last Updated on
A lot of entrepreneurs work crazy hours. If you have a Facebook page for your business you might get a great idea for a post at 1 am. However, if you publish the post at that time.. well, a lot of normal people are either asleep or not tuned into business.
Continue reading
Last Updated on
You can get enhanced information about your Facebook business pages including how many people saw each post and how many 'interacted' with it (Liked or shared the post). This information can be extremely helpful in determining exactly what type of posting and what content is most effective.
Continue reading
Last Updated on
I want to display an RSS freed of my Business Facebook page on my website. I Got the ID number and created the feed link but I get a 'page not found'
Continue reading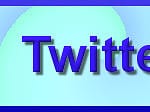 Last Updated on
There are a number of reasons to repost the same content to Twitter. First, you might want to span time zones. A Tweet published at a great time for users in California will hit Europe when everyone is in the middle of their deep Rem sleep. However Twitter changed the rules prohibiting reposts.
Continue reading