Facebook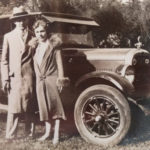 I've been seeing an increasing number of Facebook posts that ask something like
What was the first car you ever owned?   -or- Where did you meet the love of your live?
I want to display an RSS freed of my Business Facebook page on my website. I Got the ID number and created the feed link  but I get a 'page not found' Continue reading →
You can get enhanced information about your Facebook business pages including how many people saw each post and how many 'interacted' with it (Liked or shared the post).  This information can be extremely helpful in determining exactly what type of posting and what content is most effective.
You can set up the "Power Editor" to add your pages and other pages where you are an administrator.
You can go to Continue reading →
A lot of entrepreneurs work crazy hours. If you have a Facebook page for your business you might get a great idea for a post at 1 am. However, if you publish the post at that time.. well, a lot of normal people are either asleep or not tuned into business.
You can schedule the publishing time by clicking the down arrow next to the Post button and choosing 'schedule'. That allows you to pick the time and date to release the post. Continue reading →
I was trying out the video messaging in Facebook with the integrated webcam on my HP Pavillion DX6000 laptop. It looks like it works easily enough once you give the Adobe Flash Player access.
BUT……
The dang blue light stayed on after I was finished with the message. That makes me a little nervous in that I'm not sure if I'm doing a live video feed or not… I tried closing the Facebook tab but that didn't work.
I finally got the little blue light to go out by closing the window that had the facebook tab in it. I actually killed the entire process using task manager. (End Process tree)
I'll have to play with this a little more.