WordPress Tips, Tricks and Solutions
WordPress is one of the most popular blogging and website platforms. There are over 75 million WordPress sites. Our collection of WordPress Tips, Tricks and Solutions can help you prevent  and solve issues as well as increase the SEO and Performance of your site.
The popularity is a two edged sword. On one hand, an amazing number of plugins exist to enhance functionality and to manage your sites.
On the other hand, millions of hackers make a living trying to hack WordPress sites. A site that is not properly protected will be compromised within minutes of being published.
The constant revisions of the WordPress core, plugins and hosting tools present a challenge to maintaining a WordPress site.
This category contains WordPress tips, tricks, and solutions to problems that we have encountered along the way.
Discussions and articles about the WordPress platform including plugins, themes, SEO, performance, site security and more.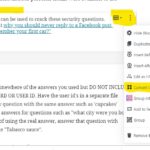 When I upgraded to WordPress 5.3, Convert to blocks became erratic and in many cases wouldn't work at all. Here is a work around. 
Continue reading
No tags for this post.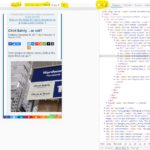 A WordPress site that isn't mobile friendly will kill your traffic. Visitors using mobile devices will bounce. Search engines (Google especially) will notice the bounces and penalize your SEO ranking. Visitors with a bad experience will not return and they will definitely not share your content.
Continue reading
No tags for this post.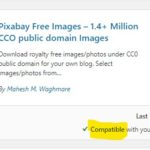 How do you choose which WordPress plugin to install? If you want to add some functionality to your WordPress site, that can usually be accomplished with a plugin. Here are some tips on choosing which plugin to install.
Continue reading
No tags for this post.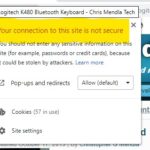 Are you sure that your WordPress site is set to force https? I was surprised to see Adsense warning me that my sites were not on https. I've had my four sites on https/ssl for over 2 years now. I did some simple tests and Adsense was correct My sites were NOT redirecting http to https. Fortunately there is a simple way to fix this.
Continue reading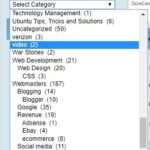 I have a site I'm trying to grow. It is this tech blog. Currently there are over 600 posts in 90 categories? I had to ask "Does it make sense to prune my WordPress Categories?" and "how many categories are too many?"
Continue reading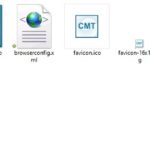 I fell into a bit of a rabbit hole. I previously had not bothered to create faveicons for my WordPress Sites. I was doing some work with the Redirection plugin and saw a lot of 404 entries for apple-touch faveicons. As I dove in I realized I should add them.
Continue reading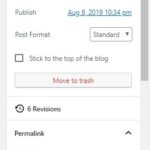 Missing WordPress Categories and Tags Solution – Sept 2019 – I noticed that when editing posts on my sites that the categories and tags controls were missing. The problem was a conflict with the Autoptimize plugin. The resolution was fairly simple and involved only a slight performance hit.
Continue reading
No tags for this post.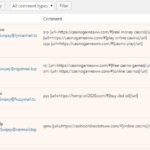 I needed to find block WordPress Comment Spam. I have a couple of WordPress starter sites on a shared host and was getting hit with comment spam from a particular IP range. A quick solution was to block the IP range using cPanel.
Continue reading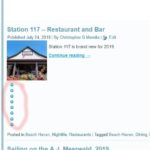 While trying to optimize the CSS of a WordPress site using the Autoptimize plugin, it created extraneous bullets. The solution was simple.
Continue reading
No tags for this post.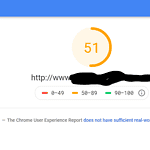 The Google Lighthouse PageSpeed insights tool can help you speed up your sites. Page speed is a critical ranking factor for Google. A page or site that loads slowly will be penalized. You can use some simple tools to get a benchmark of your site's performance.
Continue reading