WordPress Tips, Tricks and Solutions
WordPress is one of the most popular blogging and website platforms. There are over 75 million WordPress sites. Our collection of WordPress Tips, Tricks and Solutions can help you prevent  and solve issues as well as increase the SEO and Performance of your site.
The popularity is a two edged sword. On one hand, an amazing number of plugins exist to enhance functionality and to manage your sites.
On the other hand, millions of hackers make a living trying to hack WordPress sites. A site that is not properly protected will be compromised within minutes of being published.
The constant revisions of the WordPress core, plugins and hosting tools present a challenge to maintaining a WordPress site.
This category contains WordPress tips, tricks, and solutions to problems that we have encountered along the way.
Discussions and articles about the WordPress platform including plugins, themes, SEO, performance, site security and more.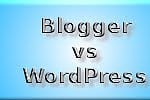 Last Updated on
Blogger, a Google Product, is an easy way to start blogging. However, it has some severe limitations. Here is why I'm moving from Blogger to self hosted WordPress.
Continue reading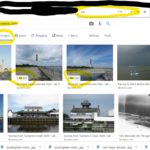 Last Updated on
If you have an image centric site, you probably wonder "How long does it take for images to get indexed"? It would be nice to keep tabs on how long it takes for your images to show up in the Google Image index. Here is a simple way to do that. UPDATED Aug 2019
Continue reading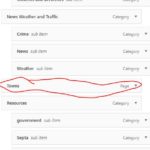 Last Updated on
As I was working on a site, I found that managing the menu structure was becoming unwieldy. I wanted to have a menu structure that was similar to the way the categories were structured.  I found a workaround that gives me the UI I want.
Continue reading
No tags for this post.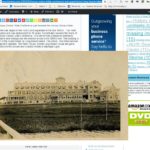 Last Updated on
I use Artisteer to create themes for my WordPress sites. As I was testing the sites, I noticed a major issue.
The monitor I use for development is 1920 x 1080.
I revised the WordPress large image to 800 x 800 in the WordPress Media Settings.
The layout is three columns, a wide column for content and two thinner columns for navigation and ads.
I noticed that when I resized the browser to a more square aspect ratio, the image would start to overlap the two right columns. As I researched there were a lot of solutions posted about modifying functions.php and using plugins. The issue was that none of the instruction were really clear as to where to put the code in functions.php much less which functions. php to use.
Continue reading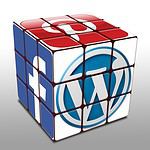 Last Updated on
When you open your WordPress dashboard and update your plugins, be aware that your site will be down for the time it takes to update the plugins.
Continue reading
Last Updated on
I was building a WordPress site where the headline and slogan were relatively long. At certain aspect ratios, the text overlapped the logo image in the header.
The solution was to add some custom CSS and to make use of the Artisteer responsive design.
Continue reading
Last Updated on
Some social media will look for the featured image if you are posting a link. Not having a featured image will result in a link that is text only in Tumblr.
Continue reading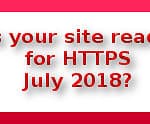 Last Updated on
Beginning in July 2018, user who browse with Chrome will receive a warning before visiting http sites. If your site is on http, now is the time to migrate it to https.
Continue reading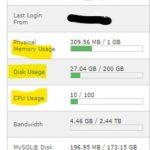 Last Updated on
Using the Free version of Cloudflare provided by my hosting company (Westhost) dramatically improved the speed and reliability of the WordPress sites on my shared hosting plan. Updated Sept 2019.
Continue reading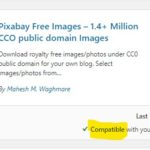 Last Updated on
How do you choose which WordPress plugin to install? If you want to add some functionality to your WordPress site, that can usually be accomplished with a plugin. Here are some tips on choosing which plugin to install.
Continue reading
No tags for this post.