WordPress Tips, Tricks and Solutions
WordPress is one of the most popular blogging and website platforms. There are over 75 million WordPress sites. Our collection of WordPress Tips, Tricks and Solutions can help you prevent  and solve issues as well as increase the SEO and Performance of your site.
The popularity is a two edged sword. On one hand, an amazing number of plugins exist to enhance functionality and to manage your sites.
On the other hand, millions of hackers make a living trying to hack WordPress sites. A site that is not properly protected will be compromised within minutes of being published.
The constant revisions of the WordPress core, plugins and hosting tools present a challenge to maintaining a WordPress site.
This category contains WordPress tips, tricks, and solutions to problems that we have encountered along the way.
Discussions and articles about the WordPress platform including plugins, themes, SEO, performance, site security and more.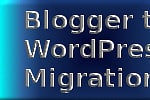 I'm in the process of migrating three sites from Blogger to WordPress including this site. The process is tedious and a little complicated, but it is manageable. Once you have physically migrated, you need to tweak the posts, categories and tags a bit. The most important part though, is to carefully apply 301 redirects to ensure that existing search listings will lead to the current content.
Continue reading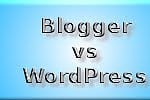 Blogger, a Google Product, is an easy way to start blogging. However, it has some severe limitations. Here is why I'm moving from Blogger to self hosted WordPress.
Continue reading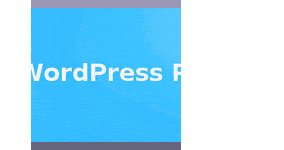 A standard installation of WordPress works, but it lacks many features that are needed for even a basic site. For any feature that you wish to add, there are usually one or more plugins that will accomplish the task. Plugins are a matter of your needs and personal taste.
Continue reading
UIPDATE – NOVEMBER 2019 – The Yoast SEO plugin is strongly suggesting that links are NOT nofollowed. The theory is that VALID outgoing followed links are good for SEO. 
Continue reading
No tags for this post.
I run Wordfence on all of my WordPress installations. There are free and pro versions. A recent Wordfence email highlighted an attack on WordPress sites. The hacked sites are used to do two things: (1) Attack other sites and (2) Mine Cryptocurrency.
Continue reading
No tags for this post.
Just because you are paranoid doesn't mean they aren't out to get you.
Continue reading
I went to update a client's site to WordPress 3.7.
As usual, I backed up and downloaded the site prior to the update.
After the update, I got
Fatal error: Call to undefined function wp_get_current_user()
Awwww cwap.. The front and back end were dead. Fortunately , I found a thread at
Continue reading
No tags for this post.
I needed to set up WordPress for a client. The problem was that we needed to fully develop the wordpress site prior to migration from the old site and host. With Joomla, developing in parallel is no problem. However, WordPress ties the domain into the installation.
Continue reading
No tags for this post.