WordPress
Discussions and articles about the WordPress platform including plugins, themes, SEO, performance, site security and more.
I was building a WordPress site where the headline and slogan were relatively long. At certain aspect ratios, the text overlapped the logo image in the header.
The solution was to add some custom CSS and to make use of the Artisteer responsive design.
Some social media will look for the featured image if you are posting a link. Not having a featured image will result in a link that is text only in Tumblr.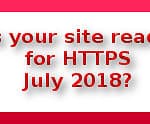 Beginning in July 2018, user who browse with Chrome will receive a warning before visiting http sites. If your site is on http, now is the time to migrate it to https.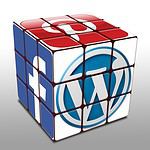 When you open your WordPress dashboard and update your plugins, be aware that your site will be down for the time it takes to update the plugins.  Continue reading →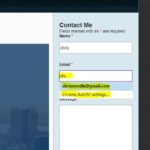 I was working on a landing page for this site. I noticed that the browser autocomplete functionality was not working for the Ninja Forms contact form. At first I thought it was a conflict with the landing page plugin. However, it appears to be an issue with settings in Ninja Forms. This can have a serious negative impact as far as visitor conversions.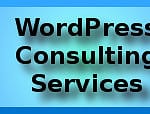 Greetings from Southampton, PA 18966, we have updated our WordPress offerings. Please check out our WordPress Page under Consulting Services. We have updated our WordPress development offerings. We can help with anything ranging from installing a simple plugin to building a full fledged eCommerce site.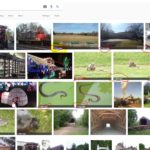 If you have an image centric site, you probably wonder "How long does it take for images to get indexed"?  It would be nice to keep tabs on how long it takes for your images to show up in the Google Image index. Here is a simple way to do that.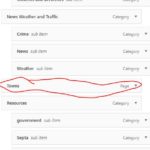 As I was working on a site, I found that managing the menu structure was becoming unwieldy. I wanted to have a menu structure that was similar to the way the categories were structure.  I found a workaround that gives me the UI I want.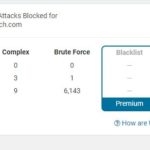 One of my WordPress sites came under a determined brute force password attack. The amount of traffic brought down the other sites on my shared hosting. I added the IP Geoblock and WPS Hide Logins.  I also tweaked the settings for Wordfence. The number of brute force attacks dropped dramatically.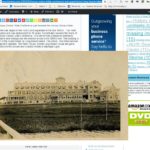 I use Artisteer to create themes for my WordPress sites. As I was testing the sites, I noticed a major issue.
The monitor I use for development is 1920 x 1080.
I revised the WordPress large image to 800 x 800 in the WordPress Media Settings.
The layout is three columns, a wide column for content and two thinner columns for navigation and ads.
I noticed that when I resized the browser to a more square aspect ratio, the image would start to overlap the two right columns. As I researched there were a lot of solutions posted about modifying functions.php and using plugins. The issue was that none of the instruction were really clear as to where to put the code in functions.php much less which functions. php to use. Continue reading →