WordPress
Discussions and articles about the WordPress platform including plugins, themes, SEO, performance, site security and more.
I was doing some plugin updates on my sites. When I updated a site to version 3.9 of BackupWordPress. The site crashed with an HTTP 500 error.
Continue reading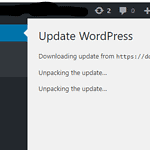 When updating a site, you may run into a situation where WordPress 5.2 update hangs on 'Unpacking the update.
Continue reading
Using the Free version of Cloudflare provided by my hosting company (Westhost) dramatically improved the speed and reliability of the WordPress sites on my shared hosting plan.
Continue reading
I was building a WordPress site where the headline and slogan were relatively long. At certain aspect ratios, the text overlapped the logo image in the header.
The solution was to add some custom CSS and to make use of the Artisteer responsive design.
Some social media will look for the featured image if you are posting a link. Not having a featured image will result in a link that is text only in Tumblr.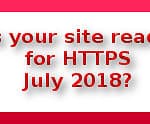 Beginning in July 2018, user who browse with Chrome will receive a warning before visiting http sites. If your site is on http, now is the time to migrate it to https.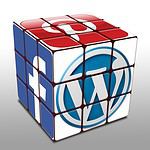 When you open your WordPress dashboard and update your plugins, be aware that your site will be down for the time it takes to update the plugins.  Continue reading →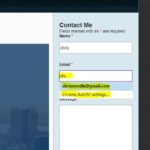 I was working on a landing page for this site. I noticed that the browser autocomplete functionality was not working for the Ninja Forms contact form. At first I thought it was a conflict with the landing page plugin. However, it appears to be an issue with settings in Ninja Forms. This can have a serious negative impact as far as visitor conversions.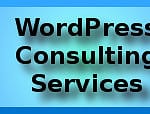 Greetings from Southampton, PA 18966, we have updated our WordPress offerings. Please check out our WordPress Page under Consulting Services. We have updated our WordPress development offerings. We can help with anything ranging from installing a simple plugin to building a full fledged eCommerce site.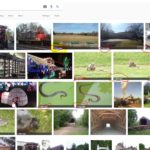 If you have an image centric site, you probably wonder "How long does it take for images to get indexed"?  It would be nice to keep tabs on how long it takes for your images to show up in the Google Image index. Here is a simple way to do that.