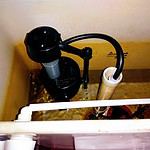 Sept 2019 – Pretty soon you won't even be able to trust your toaster. Voice activated toilets and faucets could be used to spy on your conversations and water usage.
Continue reading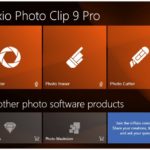 InPixio Photo Eraser solved a common problem for me. I have a couple of location blogs. I often need to take photos where unwanted people or objects are in the photos (Like my inlaws.. ooops, just kidding). I was editing unwanted objects out with GIMP (An open source Photoshop work alike). I saw some ads for the InPixio product and decided to give it a shot. It turned out to be a great investment.
Continue reading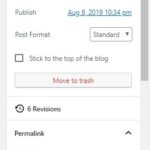 Missing WordPress Categories and Tags Solution – Sept 2019 – I noticed that when editing posts on my sites that the categories and tags controls were missing. The problem was a conflict with the Autoptimize plugin. The resolution was fairly simple and involved only a slight performance hit.
Continue reading
No tags for this post.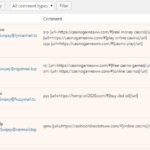 I needed to find block WordPress Comment Spam. I have a couple of WordPress starter sites on a shared host and was getting hit with comment spam from a particular IP range. A quick solution was to block the IP range using cPanel.
Continue reading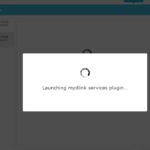 Unfortunately I will have to retire my Dlink cameras due to a security risk. In order to access my dLink cameras, I need to significantly lower the security settings on my Chrome browser
Continue reading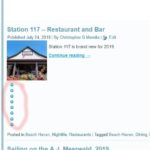 While trying to optimize the CSS of a WordPress site using the Autoptimize plugin, it created extraneous bullets. The solution was simple.
Continue reading
No tags for this post.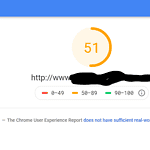 The Google Lighthouse PageSpeed insights tool can help you speed up your sites. Page speed is a critical ranking factor for Google. A page or site that loads slowly will be penalized. You can use some simple tools to get a benchmark of your site's performance.
Continue reading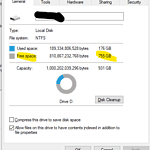 Over the years I had accumulated numerous duplicate photos. This was making file management difficult. I found an open source solution that worked well. It allowed me to find and remove duplicate files.
Continue reading
No tags for this post.
Did WordPress crash after updating BackUpWordPress? I was doing some plugin updates on my sites. When I updated a site to version 3.9 of BackupWordPress. The site crashed with an HTTP 500 error. Updated 9/13/2019
Continue reading
No tags for this post.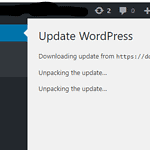 When updating a site, you may run into a situation where WordPress 5.2 update hangs on 'Unpacking the update.
Continue reading