Using outdated gems introduces vulnerabilities to your Rails Applications. There is an easy way to find outdated gems using the Bundle Outdated command.
Continue reading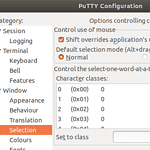 THIS was driving me batty. I have Putty running on Ubuntu which runs on an Oracle Virtualbox on a Win 10 machine. I was trying to copy and paste and getting nowhere. The solution turned out to be pretty simple
Continue reading
Determining the exact version of Linux you are running is fairly simple. Use this command to find your Linux version.
Continue reading
No tags for this post.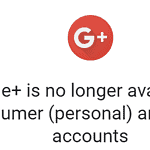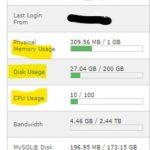 Using the Free version of Cloudflare provided by my hosting company (Westhost) dramatically improved the speed and reliability of the WordPress sites on my shared hosting plan. Updated Sept 2019.
Continue reading
I needed to copy a Postgres database from the dev environment on my previous laptop to my current laptop. The process was relatively easy.
Continue reading
I was building a WordPress site where the headline and slogan were relatively long. At certain aspect ratios, the text overlapped the logo image in the header.
The solution was to add some custom CSS and to make use of the Artisteer responsive design.
Continue reading
You have to be kidding me.. I just found out that Active Storage in Rails DOES NOT SUPPORT VALIDATIONS.
Continue reading
No tags for this post.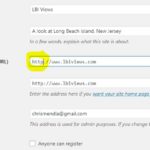 I was using WPS Hide Admin to hide the login URL of my WordPress sites. That is a critical tool in preventing Brute force attacks. After migrating the sites to HTTPS, WPS Hide Login was not longer working. I found a simple solution to the problem.
Continue reading
Some social media will look for the featured image if you are posting a link. Not having a featured image will result in a link that is text only in Tumblr.
Continue reading