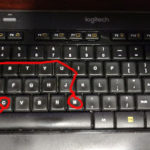 I had a client that I haven't heard from for a while call. He had been web browsing and got a persistent window stating that his machine needed attention. SCAM SCAM SCAM.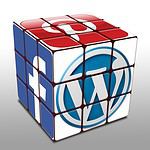 When you open your WordPress dashboard and update your plugins, be aware that your site will be down for the time it takes to update the plugins.  Continue reading →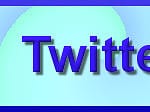 There are a number of reasons to repost the same content to Twitter. First, you might want to span time zones.  A Tweet published at a great time for users in California will hit Europe when everyone is in the middle of their deep Rem sleep. However Twitter changed the rules prohibiting reposts.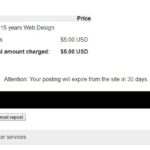 I went to repost an ad for Website development and found that Craigslist is now charging $5 for that ad. I was getting decent responses to the couple of ads that I had running. Here are what I think are some of the implications of that change and how my plans will adapt.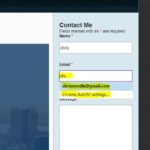 I was working on a landing page for this site. I noticed that the browser autocomplete functionality was not working for the Ninja Forms contact form. At first I thought it was a conflict with the landing page plugin. However, it appears to be an issue with settings in Ninja Forms. This can have a serious negative impact as far as visitor conversions.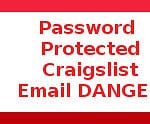 I received an email that appeared to be a response to a craigslist posting I made. The email said to open the Word document with the supplied password for the contact information. As soon as I saw that I pictured the goofy robot with it's arms flailing saying "Danger Will Robinson. DANGER, DANGER", or the weird fish guy saying "It's a trap!!". Here is how to identify these traps. Continue reading →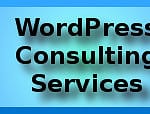 Greetings from Southampton, PA 18966, we have updated our WordPress offerings. Please check out our WordPress Page under Consulting Services. We have updated our WordPress development offerings. We can help with anything ranging from installing a simple plugin to building a full fledged eCommerce site.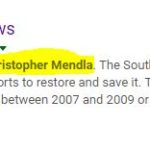 If you have a blog or site and want to brand your name, the WordPress author feature can  help tremendously. I made a simple change to my four WordPress sites and the Google Search Results changed dramatically overnight.
Imagine trying to unscramble eggs and put them back in an intact shell.  If you think you can accomplish that, then skip this article. Otherwise, read on for some tips as to how a developer can leave you with an expensive mess.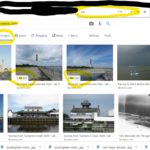 If you have an image centric site, you probably wonder "How long does it take for images to get indexed"?  It would be nice to keep tabs on how long it takes for your images to show up in the Google Image index. Here is a simple way to do that. UPDATED Aug 2019
Continue reading