Facebook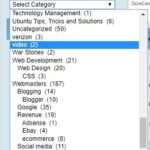 I have a site I'm trying to grow. It is this tech blog. Currently there are over 600 posts in 90 categories? I had to ask "Does it make sense to prune my WordPress Categories?" and "how many categories are too many?"
Continue reading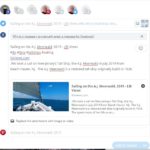 I looked at the various alternatives for Social Media Management for WordPress sites. The WordPress plugins were either overly difficult to configure or expensive. Buffer offers a reasonably priced alternative to manage social media posting.
Continue reading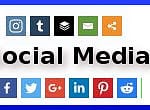 One of the keys to getting legitimate traffic to your site is to leverage social media. In other words, set up profiles on Facebook, Twitter, Pinterest, Tumblr etc. related to your site or to a niche within your site. If you want to do it correctly, your profiles on the various social media sites need to be relatively professional. There is a great cheat sheet posted on the Godaddy Blog that helps you figure out the correct image sizes.
Continue reading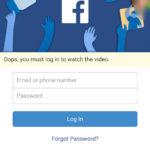 I was checking Facebook on my phone and saw an alert that a friend had sent an image. When I opened the message in messenger, there was something that looked like a video link.
Continue reading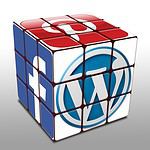 When you open your WordPress dashboard and update your plugins, be aware that your site will be down for the time it takes to update the plugins.
Continue reading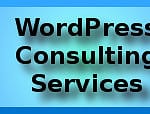 Greetings from Southampton, PA 18966, we have updated our WordPress offerings. Please check out our WordPress Page under Consulting Services. We have updated our WordPress development offerings. We can help with anything ranging from installing a simple plugin to building a full fledged eCommerce site.
Continue reading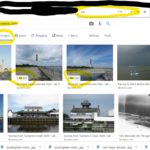 If you have an image centric site, you probably wonder "How long does it take for images to get indexed"? It would be nice to keep tabs on how long it takes for your images to show up in the Google Image index. Here is a simple way to do that. UPDATED Aug 2019
Continue reading
I've been resurrecting a couple of blogger blogs that I have. I had a lot of usable photos that were in Google Photos. I didn't see any reason not to upload to blogger from my google photos.
However, when I started clicking the Facebook share button on my blog posts, I noticed that not all of the images were showing on Facebook. After a bit of research, there seemed to be a link between posting to blogger from Google Photos with an account that is linked to Google Plus.
Continue reading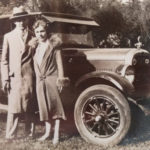 I've been seeing an increasing number of Facebook posts that ask something like
What was the first car you ever owned? -or- Where did you meet the love of your live?
Continue reading
I want to display an RSS freed of my Business Facebook page on my website. I Got the ID number and created the feed link but I get a 'page not found'
Continue reading