Gimp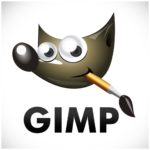 Adobe Photoshop will set you back about 19.99/month. Other plans will cost from $10 to about $80/month. Fortunately there is an open source image manipulation program that is free.
As I started to resurrect my blogs, I realized that I was posting images without a watermark. The sad fact is that people can and will steal the result of your effort and use it as their own for their own profit.
One simple technique is to watermark your images. This involves putting text or an image on your image. There are a couple of ways to do this. Continue reading →
If you have the premium version of Linkedin, you can use background images from their small library.
If you are using the free version, you need to upload your own image. Continue reading →
I use an open source image editor called GIMP in addition to Photoshop. It has basically the same functionality but with some changes in the user interface.  The best part is that GIMP is freely available whereas Photoshop will set you back quite a bit.
I was looking for some tools to enhance the effects available (Similar to Photoshop Plugins). Continue reading →