htaccess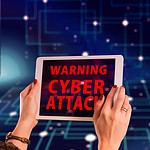 I woke up this morning to see that some of my sites were a bit slow to respond. Shortly after, I was getting a resource limit message from my host when trying to get to the front or back ends of any of the WordPress sites. I checked cPanel and my resources were maxed out.
Continue reading
I have been changing the sitemap generator for my Joomla sites from XMap to OSMap.
Continue reading
The deadline is rapidly approaching for Google's algo change that puts a heavy weight on a site's mobile readiness.
Continue reading