Photoshop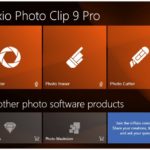 Last Updated on
InPixio Photo Eraser solved a common problem for me. I have a couple of location blogs. I often need to take photos where unwanted people or objects are in the photos (Like my inlaws.. ooops, just kidding). I was editing unwanted objects out with GIMP (An open source Photoshop work alike). I saw some ads for the InPixio product and decided to give it a shot. It turned out to be a great investment.
Continue reading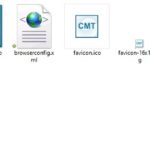 Last Updated on
I fell into a bit of a rabbit hole. I previously had not bothered to create faveicons for my WordPress Sites. I was doing some work with the Redirection plugin and saw a lot of 404 entries for apple-touch faveicons. As I dove in I realized I should add them.
Continue reading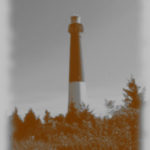 Last Updated on
I use an open source image editor called GIMP in addition to Photoshop. It has basically the same functionality but with some changes in the user interface. The best part is that GIMP is freely available whereas Photoshop will set you back quite a bit.
Continue reading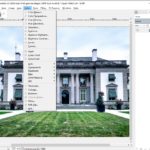 Last Updated on
Adobe Photoshop will set you back about 9.99/month. Other plans will cost from $10 to about $80/month. Fortunately there is an open source image manipulation program that is free.
Continue reading
Last Updated on
As I started to resurrect my blogs, I realized that I was posting images without a watermark. The sad fact is that people can and will steal the result of your effort and use it as their own for their own profit.
One simple technique is to watermark your images. This involves putting text or an image on your image. There are a couple of ways to do this.
Continue reading
Last Updated on
Google is now showing 360 degree street level views. It's great from the perspective of showing people exactly how a particular location looks. However, the problem is that it is showing individual recognizable people. I'm not sure how Google is able to do this. I'm not an attorney so I don't know the exact laws. However, most things I read indicate that you need to have a model release any time you publish a photograph of a recognizable person or persons.
Continue reading
Last Updated on
Well, I'm still working with Vista Home Premium on the new laptops.
We've had some issues and some successes.
Continue reading
Last Updated on
I had a client who called with a problem. He had an older Kodak 4900 camera with the Adobe Photoshop Photo Downloader 3.2. When he hit the button on the camera dock the software would respond with a fairly useless "Parameter not found"
Continue reading
Last Updated on
The other day I was trying to put together our yearly Christmas Card. I did the photo in Adobe Photoshop CS3.
The problem came when I was trying to print it. The machine is running Vista Home Premium. The printer is admittedly a cheapie.. a Canon MX310 series all in one.
Continue reading
Last Updated on
Our sites are now built in Joomla using Fabrik for form management.
A client wanted the email required icon to have a red star similar to the 'is not empty' icon when using validations.
Continue reading