Photoshop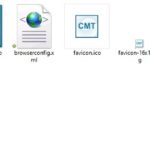 I fell into a bit of a rabbit hole. I previously had not bothered to create faveicons for my WordPress Sites. I was doing some work with the Redirection plugin and saw a lot of 404 entries for apple-touch faveicons. As I dove in I realized I should add them. 
Continue reading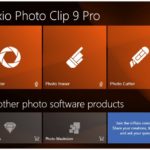 InPixio Photo Eraser solved a common problem for me. I have a couple of location blogs. I often need to take photos where unwanted  people or objects are in the photos (Like my inlaws.. ooops, just kidding).   I was editing unwanted objects out with GIMP (An open source Photoshop work alike). I saw some ads for the InPixio product and decided to give it a shot. It turned out to be a great investment. 
Continue reading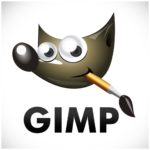 Adobe Photoshop will set you back about 19.99/month. Other plans will cost from $10 to about $80/month. Fortunately there is an open source image manipulation program that is free.
As I started to resurrect my blogs, I realized that I was posting images without a watermark. The sad fact is that people can and will steal the result of your effort and use it as their own for their own profit.
One simple technique is to watermark your images. This involves putting text or an image on your image. There are a couple of ways to do this. Continue reading →
When you are working with Ruby on Rails and run a scaffold, you will have edit and destroy options on each resulting record in the index for that particular scaffold. The edit and destroy links are simply link_to's that point to the appropriate action. The issue is that the words 'edit' and 'destroy' or 'delete' will sometimes take up some valuable real estate.
You can swap out the standard links with a modest amount of effort and replace them with an icon.  Continue reading →
I use an open source image editor called GIMP in addition to Photoshop. It has basically the same functionality but with some changes in the user interface.  The best part is that GIMP is freely available whereas Photoshop will set you back quite a bit.
I was looking for some tools to enhance the effects available (Similar to Photoshop Plugins). Continue reading →
I had a situation where a client wanted to display messages to employees. Their old adbrite digital sign had died. I wanted to find a solution that would allow us to display powerpoint slides. However, the devices that would allow that are a bit limited.
We decided to go with a 32″ television in the breakroom connected to a Western Digital TV Live device via Wifi. The client would create individual jpgs and put them in a folder for the WD TV device to play. The WD TV streamer connects easily to a windows workgroup. However, when I tried to connect it to the Windows Active Directory Domain, I ran into problems establishing a connection.  As I searched for a solution,  I didn't find any definitive answers. Continue reading →
Our sites are now built in Joomla using Fabrik for form management.
A client wanted the email required icon  to have a red star similar to the 'is not empty' icon when using validations. Continue reading →
The other day I was trying to put together our yearly Christmas Card. I did the photo in Adobe Photoshop CS3.
The problem came when I was trying to print it. The machine is running Vista Home Premium. The printer is admittedly a cheapie.. a Canon MX310 series all in one. Continue reading →
I had a client who called with a problem. He had an older Kodak 4900 camera with the Adobe Photoshop Photo Downloader 3.2. When he hit the button on the camera dock the software would respond with a fairly useless "Parameter not found"
Since he had the cd I tried reloading the program but the problem remained. I checked via my computer and could see the pictures he took. However, on closer examination, one of the pictures was showing an error. Continue reading →