Windows 10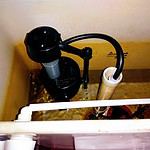 Sept 2019 – Pretty soon you won't even be able to trust your toaster. Voice activated toilets and faucets could be used to spy on your conversations and water usage.
Continue reading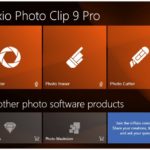 InPixio Photo Eraser solved a common problem for me. I have a couple of location blogs. I often need to take photos where unwanted people or objects are in the photos (Like my inlaws.. ooops, just kidding). I was editing unwanted objects out with GIMP (An open source Photoshop work alike). I saw some ads for the InPixio product and decided to give it a shot. It turned out to be a great investment.
Continue reading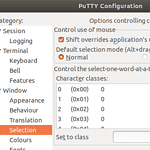 THIS was driving me batty. I have Putty running on Ubuntu which runs on an Oracle Virtualbox on a Win 10 machine. I was trying to copy and paste and getting nowhere. The solution turned out to be pretty simple
Continue reading
I needed to copy a Postgres database from the dev environment on my previous laptop to my current laptop. The process was relatively easy.
Continue reading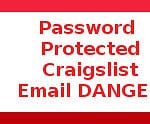 I received an email that appeared to be a response to a craigslist posting I made. The email said to open the Word document with the supplied password for the contact information. As soon as I saw that I pictured the goofy robot with it's arms flailing saying "Danger Will Robinson. DANGER, DANGER", or the weird fish guy saying "It's a trap!!". Here is how to identify these traps.
Continue reading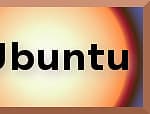 I was trying to install ClamAv on two of my Ubuntu machines. I got a 'could not get lock' error. A lot of the posts I found said to delete /var/lib/dpkg/lock. DO NOT DO THIS UNTIL YOU EXHAUST ALL OTHER OPTIONS.
Continue reading
There has been a lot of speculation that the software patches to OS's to address the Meltdown, Spectre could result in a 30 percent performance decrease . The update installed on my laptop on Jan 3rd and the results are..
Continue reading
Windows has released a patch, January 3, 2018—KB4056892 (OS Build 16299.192), that is supposed to help address the Meltdown and Spectre vulnerabilities.. BUT some owners of AMD based machines are reporting crashes.
This thing is turning into a giant mess. The microsoft update January 3, 2018—KB4056892 (OS Build 16299.192) is supposed to patch the Meltdown/Spectre vulnerabilities. It doesn't say so directly but the following in the KB article seems to indicate that is one of the features of the update.
Continue reading
As I started to resurrect my blogs, I realized that I was posting images without a watermark. The sad fact is that people can and will steal the result of your effort and use it as their own for their own profit.
One simple technique is to watermark your images. This involves putting text or an image on your image. There are a couple of ways to do this.
Continue reading
I have not 'upgrade' to Windows 10 yet.
I needed to update my Oracle VM Virtualbox and found that there were some compatibility issues between Virtualbox and Windows 10
Continue reading