Youtube
The process to create a new channel on your YouTube account can be a little tricky. Here is step by step process for adding a channel. 
Continue reading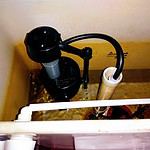 Sept 2019 – Pretty soon you won't even be able to trust your toaster. Voice activated toilets and faucets could be used to spy on your conversations and water usage.
Continue reading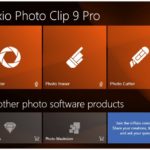 InPixio Photo Eraser solved a common problem for me. I have a couple of location blogs. I often need to take photos where unwanted  people or objects are in the photos (Like my inlaws.. ooops, just kidding).   I was editing unwanted objects out with GIMP (An open source Photoshop work alike). I saw some ads for the InPixio product and decided to give it a shot. It turned out to be a great investment. 
Continue reading
I needed to include a Youtube video on a client's site. The client didn't want the 'related videos' to show when the video was complete.
I tried the SP Simple Youtube extension from Joomshaper. That worked well except I couldn't see how to stop the related videos.
In an article http://blog.chrismendlatech.com/2015/04/how-to-embed-youtube-video-in-joomlacom.html I discussed how you could use a wrapper to embed a youtube video in a Joomla.com site. It appears that the same method will work for a regular Joomla site. The video appears to be responsive. Continue reading →
Joomla.com is a website builder from the Joomla.org folks. They have partnered with siteground to provide a hosted Joomla solution.
Joomla.com is a very limited platform. It lacks the ability to use extensions that regular Joomla sites have but it is a way to provide a low cost Joomla based site.
See Our web design page for a comparison of regular Joomla sites with Joomla.com sites. Continue reading →
I'm getting more requests from site owners to embed youtube videos.
I came across a post on LinkedIn.com   that mentioned a serious backdoor in a joomla youtube embedder plugin. Continue reading →
This article will give you the creeps..
Someone can scan your keys with their phone, then have them made on demand at a kiosk..
http://www.wired.com/2014/07/keyme-let-me-break-in/ Continue reading →
Chrome had been hijacked on my machine. If I would search google for something, clicking on the google serps resulting in being taken to an order page for the product. For example, I was looking for info on Symantec Endpoint Protection and would get a page to order SEP, not the actual forums from the google serps.
Continue reading
Wikipedia is staging a blackout on Wednesday Jan 18 in protest of the STOP piracy act. The stop piracy act is an insane move by the coke snorting, heroin using hollywood degenerates to grab every penny then can, legitimately or otherwise.
The STOP act is a bi-partisan cluster fark. Those who received large amounts of money from the entertainment industry supported this unconstitutional bill. Continue reading →