Dealing with comment spam in WordPress.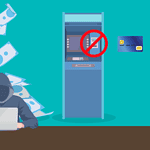 Once a new blog becomes visible, you will start to get comments. Comments are good, unless they are comment spam. If you don't get a handle on it immediately, you will rapidly lose search engine ratings and/or be infested with useless or damaging comments.
Why do you get comment spam?
The issue is that Google, and other search engines, rank the value of a site by the number and quality of links pointing to that site. Getting links to a site has become more difficult. Years back, there were 'link farms' where you could simply post your links. For a time they generated page rank. However, Google rightly decided that the link farms had no real value and started penalizing sites for links from these farms. That shut them down quickly.
With the rising popularity of blogs and CMSs (Content Management Systems), comments became a part of many sites. The default settings of WordPress allow all comments without moderation and also allow links in the Website field and in the comment itself. This is heaven for spammers and hell for site owners.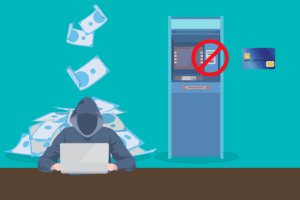 Identifying comment spam
Be VERY careful clicking on any links in the comments in your control panel as they could lead you to a malware infested page.
The following shows some comments that were most certainly spam. (click on the image for a larger version)

In the above example, we see three posts with
an obvious random 'user name', unless someone's name really is something like iskKsjduiSIdjdfumx.
We also see links that were inserted via the website field
Also, notice the random numbers. This is probably an attempt to prevent the posts from being duplicates.
The language of the posts does not seem to be good and proper English. Some posts like that can be expected, but with the other indicators, it pretty muck confirms these comments as spam.
In this case, there are no links in the actual comment.

In the example above, we have a good comment. Aside from the fact that I wrote it, there are some indicators that it is legitimate:
A real name or handle
A real email address
A comment that makes sense. Yes, this is a 'me too' type of comment but it does seem to make sense.
The impact on your site.
Comment spam is damaging in a number of ways:
It fills your site with gibberish
The links could lead your visitors to porn, malware or other unacceptable content.
If the links are not tagged "Nofollow" they can allow page rank to leak from your site or severely harm your standings in the search engines.
Some content could violate the terms of service for ads that you might be running on your site.
Stopping spam
There are some steps and options for dealing with spam.
Enable comment moderation.
The first step, if you are going to allow comments, is to set comment moderation to on. You can do this through Settings – Discussions.

In the example above, I am saying that all comments must be manually approved. You could just check the second box which would mean that once you approve a comment author, their following comments are automatically approved. You might want to manually approve all comments until you get a feel for your visitors. A determined spammer could post one legitimate comment and then flood your site with comment spam.
Enable an anti spam plugin.
The Askimet plugin is automatically installed with WordPress but is not activated. This is a pretty robust service that will filter out spam by connecting with the Askimet servers. It is donation based for personal sites but $59/site/year for professional or commercial blogs.
A less expensive alternative is the Comment Link Remove plugin . This is a free plugin that will allow you to
Remove the Website field from your comment field
Remove hyper links from the author field.
Disable hyper links in comments. The URL will show but the link will not be clickable.
Disable HTML hyper links in comments.
and some other options..
If you have a legitimate personal site, then Askimet is probably the better solution. If you have a site that is not yet producing substantial revenue, then you could run the Comment Link Remove plugin until you start generating enough revenue to justify the cost for Askimet.
UPDATE JAN 2020 – I have added Antispam Bee to all my WordPress sites. The plugin has been doing a great job of blocking spam comments.
Similar Posts: