We have updated our WordPress offerings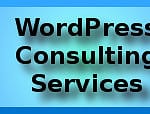 Greetings from Southampton, PA 18966, we have updated our WordPress offerings. Please check out our WordPress Page under Consulting Services. We have updated our WordPress development offerings. We can help with anything ranging from installing a simple plugin to building a full fledged eCommerce site.
I have been developing websites since 2000 and have taught Graduate Level courses in Web Design in the Greater Philadelphia / Bucks County area.
A good portion of my business involves clients who have found that their site simply does not work.
Traffic – I use a plugin called Yoast that helps the developer and owner make sure that the basics of Search Engine Optimization are covered for each post. I'll take the mystery out of that process and actually make it easy for you. That equates to additional traffic.
Social Media – A website isn't enough today. You need to have a coordinated presence on the social media that makes sense for your business. I can coach you or I can manage your social media campaigns. Your most cost effective option is the coaching. I can set you up with tools to automate part of the process.
Paid Advertising – I can help you tailor paid advertising that will help drive visitors to your site and customers to your business.
Claim your business – A surprising number of business owners haven't claimed their business on Google or Facebook. They are leaving cash on the table. Claiming your business is relatively easy.
I pay special attention to security when I design a site. When a new site is launched, it will be under attack by hackers within an hour. It a site isn't properly protected it will either be compromised or it will slow to a crawl. For a description of how and why hackers attack a site, ANY site, see my article on Pharma hacks.
Call 215 942 0170 today or fill out the contact form for a free, no obligation consultation and estimate.
I provide in-person service within 15 miles of Southampton PA for most work and will also provide services for remote clients.
Similar Posts: